Product Description
Flexible.
Compact size has powerful transmission capacity.
Metal-built.
Easy-mount-and-demount.
 
MODEL
NO.
BORE DIA
D
DH
L 
I
S
MAX.
TORQUE
WEIGHT
SHELL
MIN.
MAX.
A
B
WEIGHT
mm
mm
mm
mm
mm
mm
mm
kN.m
kg
kg
CHC3812
9.50
16.00
45.00
25.00
64.90
30.00
4.90
0.249
0.3
61.00
57.00
0.1
CHC4012
11.00
22.00
61.00
35.00
79.40
36.00
7.40
0.329
0.8
75.00
75.00
0.2
CHC4016
15.00
30.00
77.00
50.00
79.40
36.00
7.40
0.419
1.4
92.00
75.00
0.3
CHC5016
15.00
38.00
96.00
60.00
99.70
45.00
9.70
0.791
2.6
111.00
85.00
0.6
CHC5018
19.00
45.00
106.00
70.00
99.70
45.00
9.70
0.979
3.5
123.00
85.00
0.8
CHC6018
22.00
55.00
127.00
85.00
119.50
54.00
11.50
1.810
6.0
142.00
106.00
1.2
CHC6571
25.00
75.00
151.00
110.00
119.50
54.00
11.50
2.610
9.5
167.00
106.00
1.6
CHC8018
30.00
78.00
169.00
115.00
149.20
67.00
15.20
3.920
14.0
186.00
130.00
2.5
CHC8571
35.00
95.00
202.00
140.00
146.20
67.00
15.20
5.640
20.0
220.00
130.00
2.7
CHC1571
38.00
110.00
232.00
160.00
200.80
91.00
18.80
8.400
34.0
248.00
144.00
3.0
CHC12018
48.00
120.00
254.00
170.00
260.80
119.00
22.80
12.700
50.0
309.00
185.00
7.2
CHC12571
58.00
150.00
302.00
210.00
260.80
119.00
22.80
18.300
65.0
357.00
185.00
9.0
CHC16018
68.00
160.00
341.00
220.00
360.10
165.00
30.10
26.400
122.0
402.00
240.00
9.6
CHC16571
78.00
200.00
405.00
280.00
360.10
165.00
30.10
38.100
185.0
466.00
240.00
16.3
CHC20018
88.00
205.00
424.00
295.00
519.60
241.00
37.60
54.100
288.0
490.00
270.00
19.0
CHC20571
98.00
260.00
505.00
375.00
519.60
241.00
37.60
77.800
334.0
570.00
270.00
25.0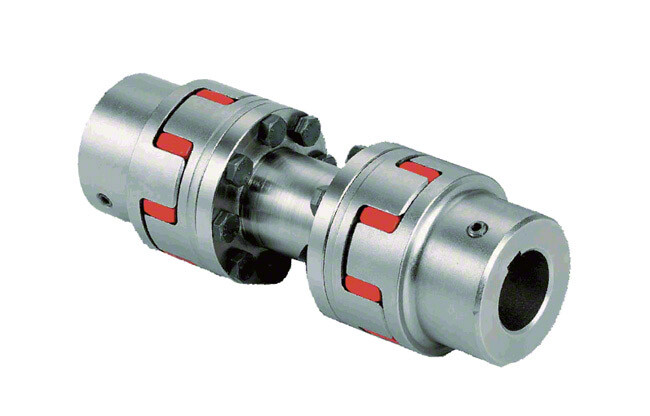 Is It Possible to Replace a Shaft Coupling Without Professional Assistance?
Yes, it is possible to replace a shaft coupling without professional assistance, especially if you have some mechanical knowledge and the necessary tools. However, the ease of replacement can vary depending on the type of coupling and the complexity of the equipment. Here are some general steps to guide you through the process:
1. Safety First:
Before starting any work, ensure that the equipment is turned off and disconnected from the power source. Use appropriate personal protective equipment (PPE) to protect yourself from potential hazards.
2. Assess the Coupling Type:
Different types of couplings may have specific installation and removal methods. Identify the type of coupling you need to replace, and consult the manufacturer's documentation or online resources for guidance.
3. Gather Tools and Materials:
Collect the necessary tools, such as wrenches, sockets, and a puller (if required), to safely remove the old coupling. Have the new coupling ready for installation, ensuring it matches the specifications of the old one.
4. Disassembly:
If your coupling is a split or clamp-style coupling, you may be able to replace it without fully disassembling the connected equipment. Otherwise, you may need to remove other components to access the coupling.
5. Remove Fasteners:
Loosen and remove any fasteners, such as set screws, that secure the old coupling to the shafts. Take care not to damage the shafts during this process.
6. Extraction:
If the old coupling is tightly fitted on the shafts, you may need to use a coupling puller or other appropriate extraction tools to safely remove it.
7. Clean and Inspect:
After removing the old coupling, clean the shaft ends and inspect them for any signs of damage or wear. Also, check for any misalignment issues that may have contributed to the old coupling's failure.
8. Install New Coupling:
Follow the manufacturer's instructions for installing the new coupling. Apply appropriate lubrication and ensure the coupling is correctly aligned with the shafts.
9. Fasten Securely:
Tighten the fasteners to the manufacturer's recommended torque values to securely attach the new coupling to the shafts.
10. Test Run:
After installation, perform a test run of the equipment to ensure the new coupling operates smoothly and without issues.
While it is possible to replace a shaft coupling without professional assistance, keep in mind that some couplings and equipment may require specialized knowledge and tools for safe and proper replacement. If you are uncertain about the process or encounter any difficulties, it is advisable to seek help from a qualified professional or technician to avoid potential damage to the equipment or injury to yourself.
"`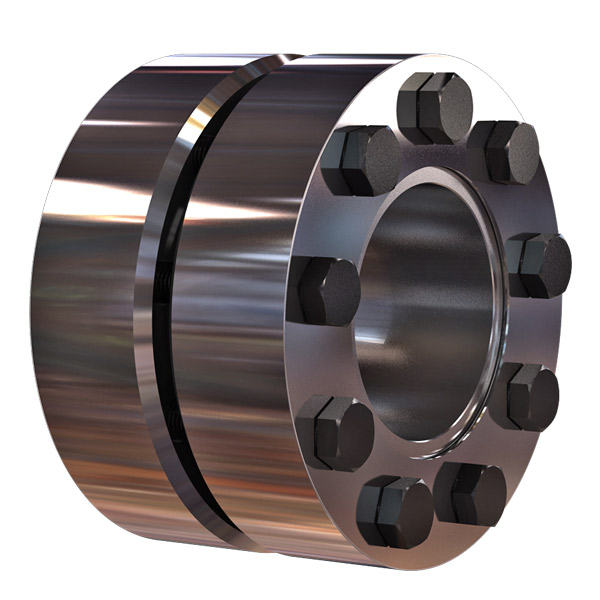 Comparing Shaft Couplings with Other Types of Couplings in Performance
Shaft couplings are essential components in mechanical power transmission systems, and their performance characteristics vary depending on the coupling type. Let's compare shaft couplings with other common types of couplings:
1. Shaft Couplings:
Shaft couplings come in various designs, including flexible and rigid couplings. They are widely used in a broad range of applications due to their ability to transmit torque and accommodate misalignments between rotating shafts. Flexible shaft couplings, with elastomeric or metallic elements, offer good misalignment compensation and damping characteristics. Rigid couplings, on the other hand, provide precise torque transmission and are ideal for applications where shafts are well-aligned.
2. Gear Couplings:
Gear couplings are robust and designed for heavy-duty applications. They consist of two external gear hubs with internal gear teeth that mesh together. Gear couplings can handle high torque, high-speed, and angular misalignment. They are often used in demanding industries such as steel, mining, and paper manufacturing.
3. Grid Couplings:
Grid couplings feature a flexible grid element between the two halves of the coupling. They provide excellent shock absorption and misalignment compensation. Grid couplings are commonly used in pumps, compressors, and other industrial machinery.
4. Disc Couplings:
Disc couplings utilize flexible metallic discs to transmit torque and compensate for misalignment. They offer high torsional stiffness, making them suitable for applications requiring precise motion control, such as robotics and CNC machines.
5. Jaw Couplings:
Jaw couplings consist of two hubs with elastomeric spider inserts. They are easy to install, have good misalignment capabilities, and offer electrical isolation between shafts. Jaw couplings are widely used in light to medium-duty applications.
6. Oldham Couplings:
Oldham couplings have three discs—two outer discs with slots and a central disc with a tongue that fits into the slots. They provide excellent angular misalignment compensation while maintaining constant velocity between shafts. Oldham couplings are commonly used in printing machines and conveyors.
7. Beam Couplings:
Beam couplings are made from a single piece of flexible material with spiral cuts. They offer good misalignment compensation and torsional flexibility, making them suitable for precision equipment like encoders and servo motors.
The choice of coupling depends on the specific requirements of the application, including torque, speed, misalignment compensation, environmental conditions, and space limitations. Each coupling type has its strengths and limitations, and selecting the right coupling is crucial to ensure optimal performance and reliability in the mechanical system.
"`

Advantages of Using Shaft Couplings in Connecting Rotating Shafts
Shaft couplings offer several advantages in connecting rotating shafts in mechanical power transmission systems. These advantages contribute to the efficiency, reliability, and versatility of various industrial applications. Here are the key benefits of using shaft couplings:
1. Misalignment Compensation:
Shaft couplings can accommodate different types of misalignment, including angular, parallel, and axial misalignments. This capability ensures that the connected shafts can continue to operate smoothly even if they are not perfectly aligned, reducing stress on the equipment and minimizing premature wear.
2. Vibration Damping:
Some types of shaft couplings, particularly those with flexible elements, offer vibration damping properties. They can absorb shocks and vibrations caused by uneven loads or sudden changes in operating conditions, improving the overall reliability and lifespan of the connected machinery.
3. Shock Absorption:
Shaft couplings with flexible elements can also absorb and cushion shock loads, protecting the connected components from damage and preventing system failures in high-impact situations.
4. Torque Transmission:
Shaft couplings are designed to transmit torque from one shaft to another efficiently. They ensure that the rotational motion of the driving shaft is effectively transferred to the driven shaft, allowing the equipment to perform its intended function.
5. Overload Protection:
Certain types of shaft couplings, such as shear pin couplings, act as safety devices by providing overload protection. In case of excessive torque or shock loads, the shear pin in the coupling will fail, disconnecting the driving and driven shafts and preventing damage to the equipment.
6. Angular Flexibility:
Shaft couplings with angular flexibility can handle small angular misalignments between the shafts, compensating for shaft deflection or movement due to external forces.
7. Easy Installation and Maintenance:
Shaft couplings are generally easy to install and require minimal maintenance. They are available in various designs, sizes, and materials to suit different applications and operating conditions.
8. Versatility:
Shaft couplings are versatile components used in a wide range of industries and applications. They can be found in machinery for material handling, manufacturing, mining, transportation, and more.
9. Cost-Effectiveness:
Using shaft couplings eliminates the need for rigid connections between shafts, which can be costly and difficult to implement, especially in situations where misalignment is prevalent. Shaft couplings provide a cost-effective solution for efficient power transmission.
Overall, shaft couplings play a crucial role in connecting rotating shafts, ensuring smooth power transmission, protecting equipment from misalignment-related issues, and enhancing the overall performance and reliability of mechanical systems.
"`




editor by CX 2023-09-06