Product Description
Customized Rubber Products & Parts Manufacturer 
Product Description
Description of goods
 
Product Name

Rubber Coupling

Material

 CR+Aluminum

Process

Vucanization

Hardness

53-57 Shore A

Color

Black

Size 

customized

Shape

round.

According to customer's drawing or samples

Usage

Industrial,Vehicle,Electronic,Air-condition

Features

weather and water resistant, oil-resistant, dust resistant.

Certificate

ISO 9001,ISO14001,TS16949, ROHS,REACH SGS

Lead Time

15 work days after we receive your deposit

Payment Term
T/T ,L/C
 
Loading Port
HangZhou Port or as customer's requirement 
 
Shipment
1. Express(fast,samples are suggested) 
2. By air,(fatest,high expense)
3. By sea(large order,longer time,cheapest).
4. The standard shipping is 10-22 working days. The expedited shipping is 3-5 working days,. 
5. All international orders may be subject to their custom fees or duty tax which we do not pay.
6. All buyers must pay for their own customs fees or brokerage fees or duty tax.
These fees vary due to price of item and government rate. Please contact your government website or shipping company to calculate fees.
Our Services
1.We will reply your enquiry in 24 hours,any time you can contact us.
2.OEM, buyer design, buyer label service is available.
3.We can provide free sample for your testing.
4.We have the certification of ISO 9001
5.Special discount and protection of sales area provided to our distributor.
6.Timely delivery
7.packing can make client brand.
8.Good after-sale service
Company Information
HangZhousun Rubber & Plastic Technology Co.,Ltd is 1 of the earliest professional manufacturer of rubber & plastic products factories. Our company specializes in producing and developing kinds of rubber and plastic products more than 10 years.

FAQ
Q: Are you trading company or manufacturer ?
A: We are factory.
Q: How long is your delivery time?
A: Generally 3-7 days for standard sealing products; and 15-20 days for big order and custom non-standard products.
Q: Do you provide free samples? 
A: Yes, we offer free sample while customer need pay for the freight charge.
Q: Which Payment way is workable?
A: Irrevocable L/C, Cash, PayPal, Credit card and T/T money transfers.
B: 30% T/T deposit in advance, 70% balance before shipment after presentation of ready cargo.
C: L/C ( Irrevocable LC at sight: Order amount over USD10,000)
Q: What is your standard packing?
A: All the goods will be packed by carton box and loaded with pallets. Special packing method can be accepted when needed.
Q: How to select the raw compound for my application?
A: With years of experience working with a variety of material, we can help select the material that will best suit your needs while keeping material costs in mind.
Q: Do you use any international standards for the rubber products?
A: Yes, we mainly use ASTM D2000 standard to define the quality of the rubber materials, tolerances as per ISO3302, ISO2768, etc.
Q: Can you supply different color materials?
A: Yes, we can produce custom CZPT and silicone rubber products in different colors, the color code will be required in case of an order.
Q: What materials are available to produce from your side?
A: NBR, EPDM, SILICONE, VITON(FKM), NEOPRENE(CR), NR, IIR, SBR, ACM, AEM, Fluorosilicone(FVMQ), FFKM, Liquid Silicone, Sponge, etc.
Echo Kuang
 
 
 
Website:HangZhousun
Add:Xinzhuang Industrial Park,Xihu (West Lake) Dis.g Town,Xihu (West Lake) Dis. District,HangZhou,China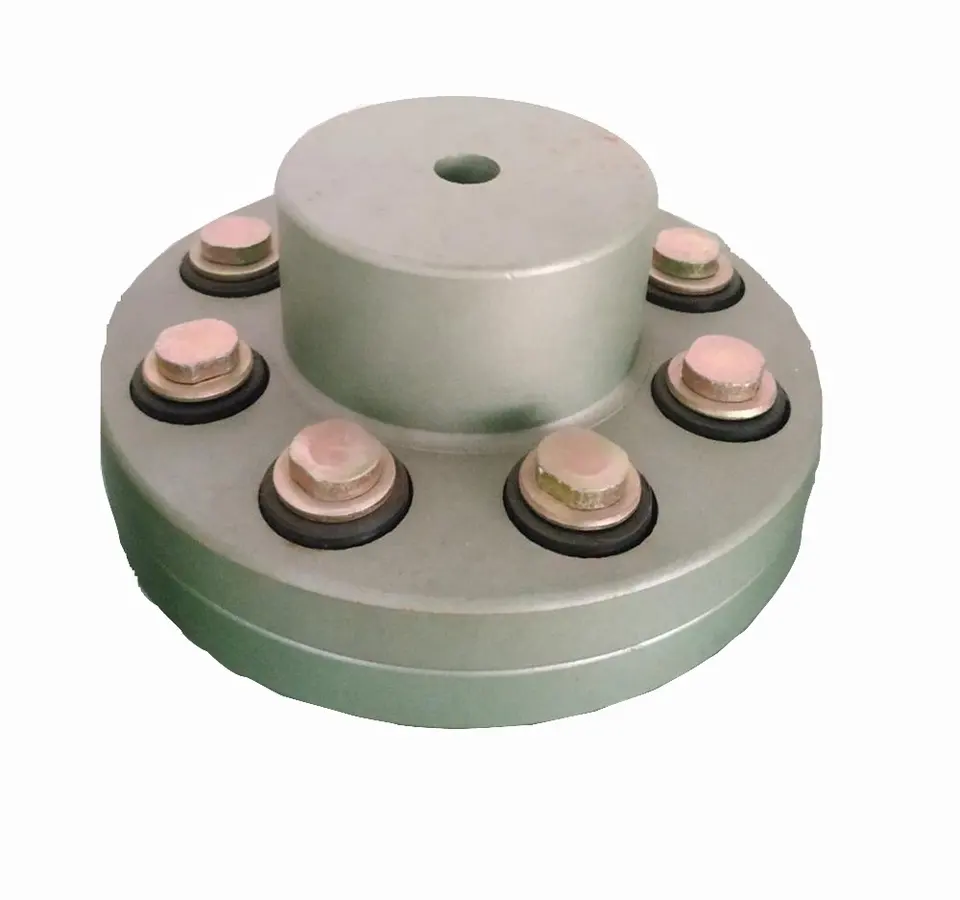 Can flexible couplings be used in heavy-duty applications such as mining and construction?
Yes, flexible couplings can be used in heavy-duty applications such as mining and construction, where the equipment operates under challenging conditions and encounters high loads, vibrations, and misalignments. Flexible couplings offer several advantages that make them suitable for these demanding environments:
Misalignment Compensation: Heavy-duty equipment in mining and construction may experience misalignment due to the rough terrain, uneven surfaces, or heavy loads. Flexible couplings can handle both angular and parallel misalignment, ensuring smooth power transmission even in these adverse conditions.
Shock and Vibration Absorption: Mining and construction operations often involve high-impact loads and vibrations. Flexible couplings can dampen and absorb these shocks, protecting the connected components from damage and reducing wear and tear on the equipment.
Torsional Stiffness: While flexible couplings are designed to accommodate misalignment, they still maintain a certain level of torsional stiffness to transmit torque efficiently. This is crucial in heavy-duty applications, where high torque is required to drive the machinery.
Corrosion and Contamination Resistance: In mining and construction environments, equipment may be exposed to dust, dirt, water, and chemicals. Flexible couplings made from corrosion-resistant materials can withstand these harsh conditions, ensuring reliable performance and longevity.
High Torque Transmission: Heavy-duty machinery often requires high torque transmission between the driving and driven components. Flexible couplings are capable of transmitting high torque efficiently, which is essential for the operation of large-scale equipment.
Reduced Downtime: The robustness and reliability of flexible couplings in heavy-duty applications contribute to reduced downtime. By minimizing the impact of misalignment, shocks, and vibrations, flexible couplings help prevent unexpected breakdowns and maintenance issues.
When selecting a flexible coupling for heavy-duty applications, it's important to consider the specific requirements of the machinery and the operating conditions. Factors such as the type of equipment, torque and speed requirements, environmental conditions, and expected loads should be taken into account.
Overall, flexible couplings are a versatile solution for power transmission in heavy-duty applications, providing the necessary flexibility, durability, and performance to withstand the challenges posed by the mining and construction industries.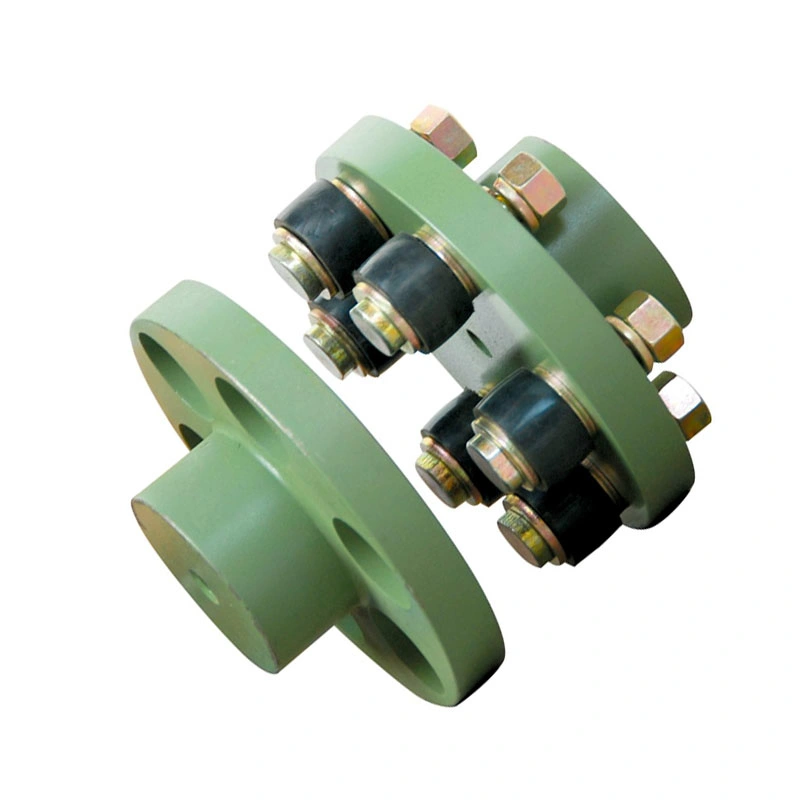 Can flexible couplings be used in the aerospace industry for critical applications?
Flexible couplings can be used in the aerospace industry for certain critical applications, but their usage is limited and carefully considered due to the stringent requirements and safety standards in the aerospace field. Here are some key points to consider:
Specific Applications: In the aerospace industry, flexible couplings are primarily used in non-flight-critical systems or non-safety-critical applications. They are commonly found in auxiliary equipment, ground support systems, and non-flight propulsion systems.
Weight and Space Constraints: Weight and space are crucial factors in aerospace applications. Flexible couplings must be lightweight and compact to minimize the impact on the overall weight and size of the aircraft or spacecraft.
High Reliability Requirements: Aerospace systems demand high reliability and fault tolerance. Flexible couplings used in critical applications must meet stringent reliability standards and undergo rigorous testing and certification to ensure their performance under extreme conditions.
Material Selection: Aerospace-grade materials are necessary to withstand the demanding environment of aerospace applications. These materials should have high strength-to-weight ratios, corrosion resistance, and excellent mechanical properties to handle the stresses and forces experienced during operation.
Certifications: Flexible couplings used in the aerospace industry must adhere to specific certifications and standards, such as those set by organizations like the Federal Aviation Administration (FAA) in the United States or the European Union Aviation Safety Agency (EASA) in Europe.
Redundancy and Safety Measures: In critical systems, redundancy and safety measures are paramount. Flexible couplings used in aerospace applications must be designed with redundancy features to ensure the system's continued functionality in the event of a failure.
Temperature and Environmental Considerations: Aerospace systems experience a wide range of temperatures and environmental conditions. Flexible couplings must be able to operate reliably in extreme temperatures, high altitudes, and other challenging environments encountered during flight or space missions.
While flexible couplings have their place in certain aerospace applications, flight-critical and safety-critical systems typically rely on rigid, precision-engineered couplings. These rigid couplings offer higher levels of torque transmission and precision but require careful alignment and installation.
Ultimately, the selection of flexible couplings for aerospace applications must undergo a thorough engineering evaluation and be approved by the relevant regulatory authorities to ensure the highest level of safety and performance in critical aerospace systems.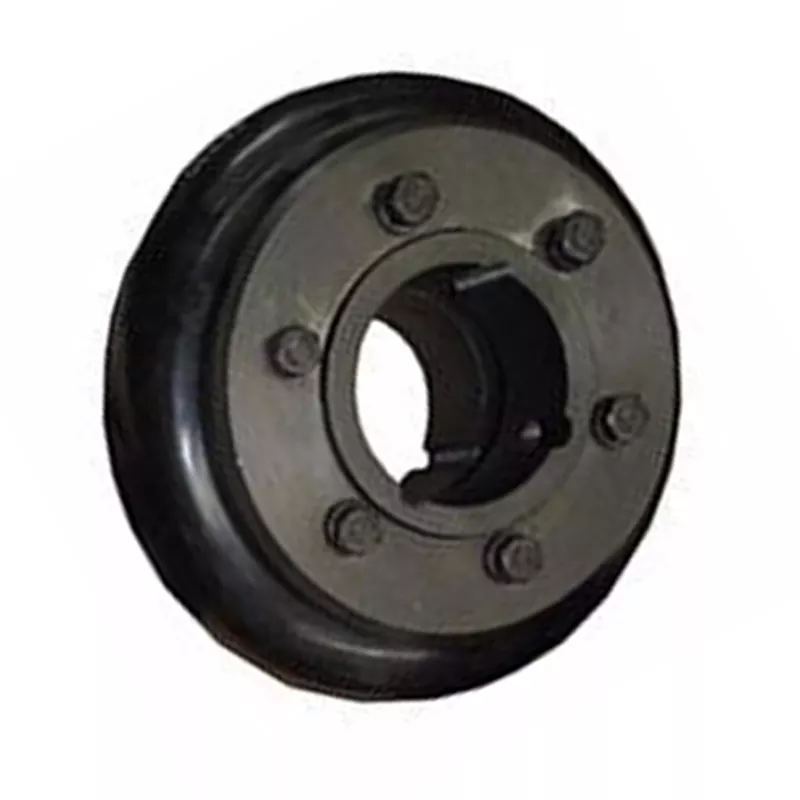 What are the advantages of using flexible couplings in mechanical systems?
Flexible couplings offer several advantages in mechanical systems, making them essential components in various applications. Here are the key advantages of using flexible couplings:
Misalignment Compensation: One of the primary advantages of flexible couplings is their ability to compensate for shaft misalignment. In mechanical systems, misalignment can occur due to various factors such as installation errors, thermal expansion, or shaft deflection. Flexible couplings can accommodate angular, parallel, and axial misalignment, ensuring smooth power transmission and reducing stress on the connected equipment and shafts.
Vibration Damping: Flexible couplings act as damping elements, absorbing and dissipating vibrations and shocks generated during operation. This feature helps to reduce noise, protect the equipment from excessive wear, and enhance overall system reliability and performance.
Torsional Flexibility: Flexible couplings provide torsional flexibility, allowing them to handle slight angular and axial deflections. This capability protects the equipment from sudden torque fluctuations, shock loads, and torque spikes, ensuring smoother operation and preventing damage to the machinery.
Overload Protection: In case of sudden overloads or torque spikes, flexible couplings can absorb and distribute the excess torque, protecting the connected equipment and drivetrain from damage. This overload protection feature prevents unexpected failures and reduces downtime in critical applications.
Reduce Wear and Maintenance: By compensating for misalignment and damping vibrations, flexible couplings help reduce wear on the connected equipment, bearings, and seals. This results in extended component life and reduced maintenance requirements, leading to cost savings and improved system reliability.
Compensation for Thermal Expansion: In systems exposed to temperature variations, flexible couplings can compensate for thermal expansion and contraction, maintaining proper alignment and preventing binding or excessive stress on the equipment during temperature changes.
Electric Isolation: Some types of flexible couplings, such as disc couplings, offer electrical isolation between shafts. This feature is beneficial in applications where galvanic corrosion or electrical interference between connected components needs to be minimized.
Space and Weight Savings: Flexible couplings often have compact designs and low inertia, which is advantageous in applications with space constraints and where minimizing weight is crucial for performance and efficiency.
Cost-Effectiveness: Flexible couplings are generally cost-effective solutions for power transmission and motion control, especially when compared to more complex and expensive coupling types. Their relatively simple design and ease of installation contribute to cost savings.
In summary, flexible couplings play a vital role in mechanical systems by providing misalignment compensation, vibration damping, overload protection, and torsional flexibility. These advantages lead to improved system performance, reduced wear and maintenance, and enhanced equipment reliability, making flexible couplings a preferred choice in various industrial, automotive, marine, and aerospace applications.



editor by CX 2023-08-22