Product Description
Galvanized flexible conduit fittings EMT Conduit to Flexible Conduit Connector combination coupling 
Description
Galvanized flexible conduit fittings EMT Conduit to Flexible Conduit Connector combination coupling 
| | |
| --- | --- |
| Product Name | Galvanized flexible conduit fittings EMT Conduit to Flexible Conduit Connector combination coupling  |
| Place of origin | China |
| Material | zinc die cast |
| Size | 1/2″-4″ |
| Function | Use to connecto flexible conduit to box  |
Specifications
Galvanized flexible conduit fittings EMT Conduit to Flexible Conduit Connector combination coupling 
| | |
| --- | --- |
| CAT# | Size |
| SSC-050 | 1/2″ |
| SSC-075 | 3/4″ |
| SSC-100 | 1″ |
| SSC-125 | 11/4″ |
| SSC-150 | 11/2″ |
| SSC-200 | 2″ |
| SSC-250 | 21/2″ |
| SSC-300 | 3″ |
| SSC-400 | 4″ |
Application :
To connector the galvanized flexible conduit to box 
Flexible conduit and fittings
 
Galvanized flexible conduit fittings EMT Conduit to Flexible Conduit Connector combination coupling 

Packing 
Galvanized flexible conduit fittings EMT Conduit to Flexible Conduit Connector combination coupling 

Company profile
FAQ
Q1: Are you a trading company or manufacturing company?
A: Both we are, we have 2 production bases and about 10 sourcing factory to meet customer whole line items demand .
Q2:When can I get the quotation?
 A1:For regular items within 24 hours; For sprcial items or customize items need a little more time .
Q3: How can I request product samples?
A: The samples are free but courier charge will be collected. Please send us samples list and courier account number.
Q4: How can I request a product catalog?  
A: Pls send us your email and we will send you our e catalog ( pdf file ).
The PDF catalog we can send to you by email or WeTransfer.
Q5: What is your payment terms?
A:Normally 30% T/T deposit,balance against B/L copy; 
the other is irrevocable L/C 100% at sight.
Q6: How about the delivery time?
A:  Accord to your order list and quantity,mostly delivery in 30days.
Q7: How do we control the products' quality?
A: 1. high quality mold
   2. raw materials control
   3. production process quality control
   4. final inspection
   5. water testing (no leaking)
Why choose us?
1. We are China professional supply of Electrical Pipe,Strut Channel and Fittings.
2. 100% QC inspection before Shipment.
3. Best Quality & Best Service with Competitive price.Focused on Electrical Metallic conduits, fittings, C channels, and power bridge systems since 2016. Our main products are EMT, IMC, RSC steel conduits, aluminum conduits, stainless steel conduits, and fittings. C channel, Electrical junction box, flexible conduit, etc.
4.Our products widely exporting to many countries, such as the USA, Canada, Italy, Middle East, South Asian, etc. With our good quality and reputation. Warmly welcome all customers and friends to contact and cooperate with us.
5. OEM : To bring you with better profits, we can also pack the products with your own brand to avoid the direct price competition.
Our service
1. 24 hours prompt reply by email
2. Other thickness & size also available on request
3. Free samples for your reference
4. Flexible trade term and payment term
5. Excellent after-sale service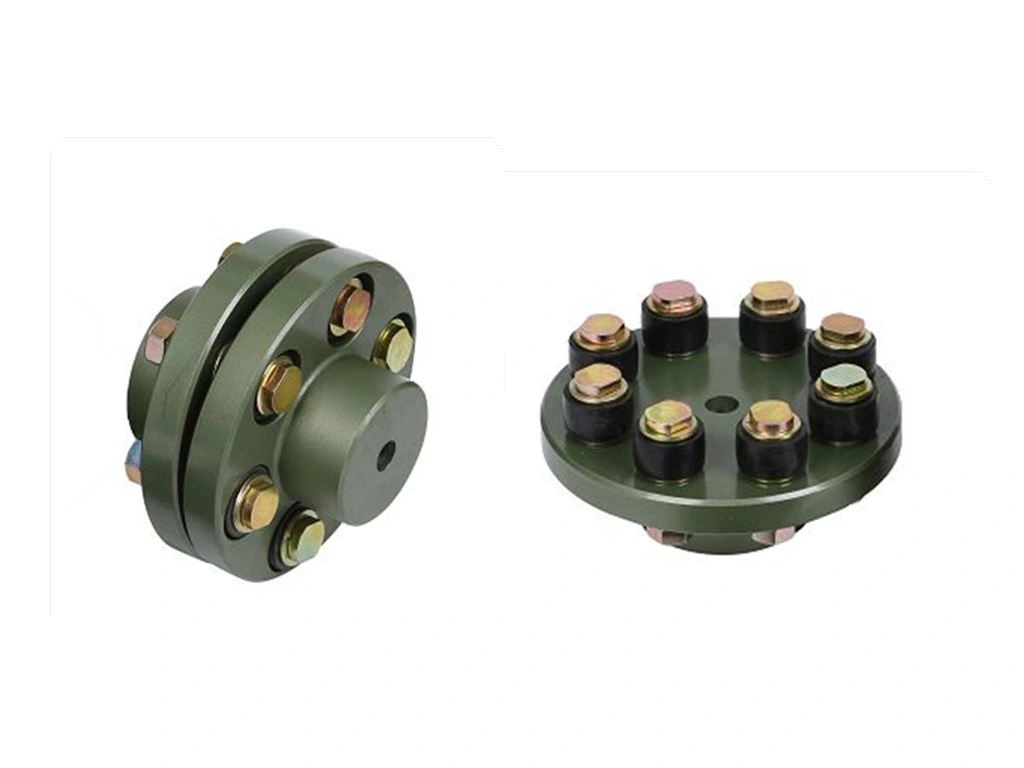 Can flexible couplings be used in applications with high shock and impact loads?
Yes, flexible couplings can be used in applications with high shock and impact loads. In fact, they are specifically designed to absorb and dampen shock loads, making them well-suited for such challenging environments. Here's how flexible couplings handle high shock and impact loads:
Material Flexibility: Flexible couplings are made from materials with high elasticity and flexibility, such as elastomers (rubber-like materials) or metal alloys. When a shock load is applied, these materials can deform temporarily, absorbing the impact energy and preventing it from transmitting to the connected equipment.
Vibration Damping: Shock loads often generate vibrations that can be harmful to the equipment. Flexible couplings with vibration-damping properties can further mitigate the effects of shock loads by absorbing and dissipating the vibration energy, reducing the stress on the machinery.
Design Features: Some flexible couplings are specifically engineered with features to handle high shock loads. These may include reinforced structures, enhanced damping characteristics, or additional support to withstand the sudden forces generated by impacts.
Load Distribution: Flexible couplings help distribute the shock load more evenly across the flexible elements or components, preventing localized stress concentrations that could lead to component failure.
Resilience: The flexibility and resilience of the coupling material allow it to return to its original shape after the shock load has dissipated. This ability to recover from deformation ensures that the coupling can continue to accommodate misalignment and transmit torque effectively.
Protection of Connected Equipment: By absorbing shock loads, flexible couplings protect the connected equipment from sudden and severe impacts, reducing the risk of damage or premature failure of critical components.
Applications with high shock and impact loads can be found in various industries, including mining, construction, material handling, and heavy machinery. Flexible couplings provide an essential role in maintaining the reliability and longevity of the equipment in these demanding environments.
When selecting a flexible coupling for an application with high shock and impact loads, it is crucial to consider the specific requirements and operating conditions. Consulting with the coupling manufacturer or a qualified engineer can ensure the proper coupling is chosen to meet the unique challenges of the application.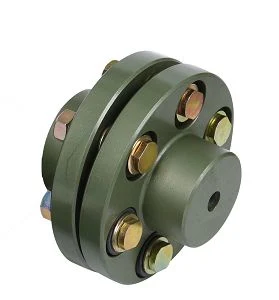 How does a flexible coupling handle torsional vibrations in rotating machinery?
A flexible coupling is designed to handle torsional vibrations in rotating machinery by providing a degree of flexibility and damping. Torsional vibrations are oscillations that occur in the drivetrain due to torque variations, sudden load changes, or other transient events. These vibrations can lead to resonance, excessive stress, and premature failure of components.
Flexible couplings mitigate torsional vibrations through the following mechanisms:
Torsional Compliance: Flexible couplings have an element, such as an elastomeric insert, that can deform or twist to absorb torsional shocks. When the drivetrain experiences torsional vibrations, the flexible element flexes, effectively isolating and dampening the vibrations before they propagate further.
Damping: Many flexible couplings have inherent damping properties, especially those with elastomeric components. Damping dissipates the energy of the torsional vibrations, reducing their amplitude and preventing resonance from occurring.
Tuned Design: Some flexible couplings are specifically designed with specific torsional characteristics to match the drivetrain's requirements. By tuning the coupling's stiffness and damping properties, engineers can ensure optimal torsional vibration control.
Torsional Stiffness: While flexible couplings provide flexibility to absorb vibrations, they also offer a degree of torsional stiffness to maintain the torque transmission efficiency between the shafts.
It is important to select the appropriate flexible coupling based on the specific torsional characteristics and requirements of the rotating machinery. Different applications may demand different types of couplings with varying levels of flexibility and damping. High-performance flexible couplings can effectively minimize torsional vibrations, protecting the drivetrain and connected equipment from excessive stress and potential damage.
Additionally, proper alignment of the flexible coupling during installation is crucial to ensure its optimal performance in mitigating torsional vibrations. Misalignment can introduce additional stresses and exacerbate torsional issues in the system. Regular inspection and maintenance of the flexible coupling will help identify any signs of wear or damage that may affect its ability to handle torsional vibrations effectively.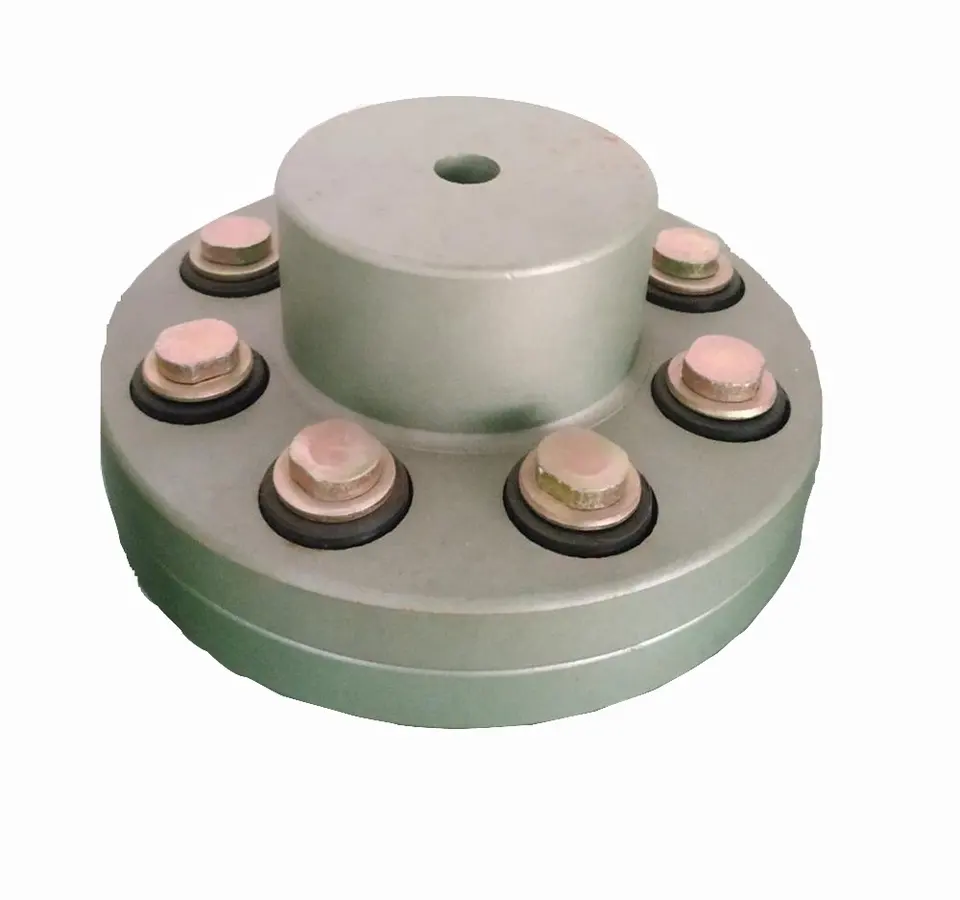 How do you select the appropriate flexible coupling for a specific application?
Choosing the right flexible coupling for a specific application requires careful consideration of various factors to ensure optimal performance, reliability, and longevity. Here are the key steps to select the appropriate flexible coupling:
Application Requirements: Understand the specific requirements of the application, including torque and speed specifications, misalignment conditions, operating environment (e.g., temperature, humidity, and presence of corrosive substances), and space limitations.
Torque Capacity: Determine the maximum torque that the coupling needs to transmit. Choose a flexible coupling with a torque rating that exceeds the application's requirements to ensure a safety margin and prevent premature failure.
Misalignment Compensation: Consider the type and magnitude of misalignment that the coupling needs to accommodate. Different coupling designs offer varying degrees of misalignment compensation. Select a coupling that can handle the expected misalignment in the system.
Vibration Damping: If the application involves significant vibrations, choose a flexible coupling with good damping properties to reduce vibration transmission to connected equipment and improve system stability.
Environmental Factors: Take into account the environmental conditions in which the coupling will operate. For harsh environments, consider couplings made from corrosion-resistant materials.
Torsional Stiffness: Depending on the application's requirements, decide on the desired torsional stiffness of the coupling. Some applications may require high torsional stiffness for precise motion control, while others may benefit from a more flexible coupling for shock absorption.
Cost and Life-Cycle Considerations: Evaluate the overall cost-effectiveness of the coupling over its expected life cycle. Consider factors such as initial cost, maintenance requirements, and potential downtime costs associated with coupling replacement.
Manufacturer Recommendations: Consult coupling manufacturers and their technical specifications to ensure the selected coupling is suitable for the intended application.
Installation and Maintenance: Ensure that the selected flexible coupling is compatible with the equipment and shaft sizes. Follow the manufacturer's installation guidelines and recommended maintenance practices to maximize the coupling's performance and longevity.
By following these steps and carefully evaluating the application's requirements, you can select the most appropriate flexible coupling for your specific needs. The right coupling choice will lead to improved system performance, reduced wear on equipment, and enhanced overall reliability in various mechanical systems and rotating machinery.



editor by CX 2023-09-13